Stainless steel ball
PRECISION BALL
Stainless steel balls are mainly used in ball bearing or ball screw. Stainless steel ball have a good corrosion resistance . They can be heat treated or not.
For aerospace requirement, material used is AMS 5618 for the 440C balls and the heat treatment is certified NADCAP.
We are also able to supply industrial stainless steel balls for various application : ball bearing, ball screw, linear guides, etc.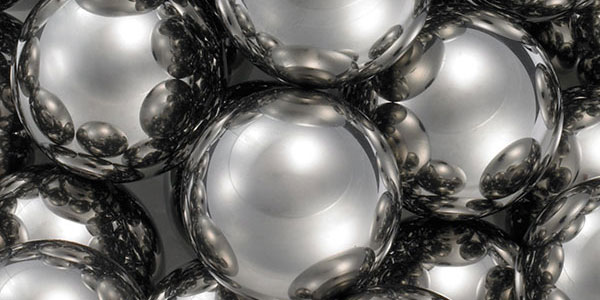 Material
Steel grade
Density (Kg/dm3)
Hardness
Stainless steel ball

Not hardened

AISI 304 / 304L ball
7,95
25-39 HRC
AISI 316 / 316L ball
7,95
25-39 HRC
AISI 316Ti ball
7,95
15-35 HRC
AISI 430 / 430F ball
7,73
75-95 HRB
AISI 904 ball
7,98
65-95 HRB
Stainless steel ball

Hardened

AISI 420C ball
7,70
52-60 HRC
AISI 440C ball
7,75
58-64 HRC
AISI 440C ball AMS 5618
7,75
58-64 HRC
For industrial applications we can supply the balls via our Supply Chain. In all cases, each batch is validated by our certified quality system based on aeronautical requirements..
A technical query, a quote, stock availability? Contact us on +33(0)5 63 27 77 21 or via our contact form