Glass ball
BALL FOR INDUSTRY
The glass balls are characterized by a very good chemical and thermal stability. They are very resistant and provide electrical insulation.
The glass balls are used for pump, measuring, agitators, grinding and like microbeads.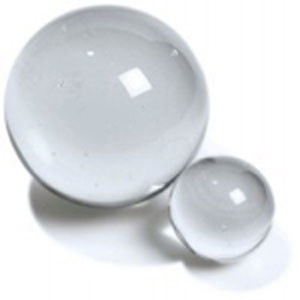 Material
Grade
Density (kg/dm3)
Hardness
Glass ball
Borosilicate ball
2,33
465-585 Knoop
Soda lime ball
2,50
420-520 Knoop
Black glass ball
2,55
470-530 Knoop
For industrial applications we can supply the balls via our Supply Chain. In all cases, each batch is validated by our certified quality system based on aeronautical requirements..
A technical query, a quote, stock availability? Contact us on +33(0)5 63 27 77 21 or via our contact form